I analyze things. It's what I'm good at, and it's what I like to do. So I'm back (again), to analyze what I look for in a KPOP bias (or bias wrecker).
1.  TALENT TALENT TALENT
Evidence: All of my biases ever, from SinB's amazing dancing skills to Jungkook's golden-maknae-ness to Lisa's dancing and rapping.
I think that talent is a priority for me, just because I'm the type of person who puts their all into whatever they do, so I just gravitate towards people who do so as well (or at least appear to).
2. Girl Group Dancing Abilities (or Boy Group if in a Girl Group)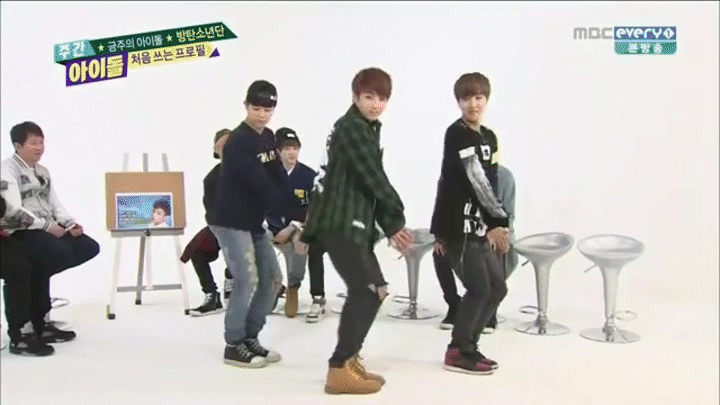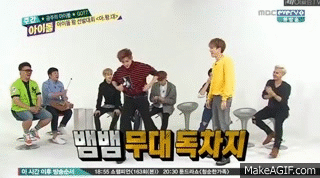 Okay, ever since I saw Jungkook's girl group dancing compilation, I've been a sucker for any kpop idol that is willing to embarrass themselves and prove their skills in some random variety show that will no doubt get millions of views.
Honestly, I think this is a good measure of personality because you have to be willing to put yourself out there, and I think I value those qualities as well.
3. Maknae-ness//Leader-ness

This has no rhyme or reason, but I always tend to go for the oldest, the youngest (line), or the leader. I have no clue why.

Evidence: Solar from Mamamoo, Jungkook/V/Jimin from BTS, Xiumin from EXO, BamBam and Yugyeom from Got7, Lisa and Jennie from BlackPink (I know Jennie isn't the leader anymore but she was supposed to be), SinB and Sowon from GFriend
Note: If there's ever a member that's younger than me, I just can't stan them. I can't. It's too weird.
4. Multi-Talentedness
Ah, the Golden and Platinum maknaes return.
I like people with talent, what can I say?
5. Childishness
Maybe the better word is playfulness? I like people who can be funny and weird.
Evidence: BTS, Got7, Xiumin from EXO, All of Astro, Mamamoo
6. The Ability to go from 0 to 100 real quick (//stage presence)
2 words: Kim Taehyung.
He's not even my bias really, but I'm counting all of BTS as my bias in this situation.
I think that stage presence is a big deal for me because I don't know Korean. So what draws me to bands is the ability for them to perform live well. I don't usually like groups (from any language or genre) that can't replicate what they do in a studio or music video live.
7. Generally just being fantastic at whatever their role is supposed to be
This goes hand in hand with the talent thing.
I know there are a lot of people out there that champion the underdog, and while I'm all in support of that, I generally tend to gravitate those that are leaders or role models.
Ex. I like Jungkook a lot because he can sing and dance and rap live effortlessly.
Ex. I like Xiumin because he's just able to capture the audience's attention so well even if he isn't the center all of the time or he isn't singing the main choruses.
8. People who do covers in English OMG
This is how I started falling for BTS (and why everyone needs to check out Day6).
I'm just really impressed by this, and usually these idols have really amazing voices so having English covers is a blessing.
9. Extra. Just being as extra as possible.
JEON CENA. (This wasn't meant to be a Jungkook appreciation post I swear).
BamBam also does this a lot; I think it's just a personality trait that I like.
I also have been told that I'm an "extra" type of person, so I probably just like people who are similar to me.
***I just want to point out that these are trends and not rules. Min Yoongi isn't even in most of these categories but I love him all the same.
***Also, I just remembered Jungkook's emo phase. Not adding it to the list but seriously that was me two years ago. 
***Now that I think about it, Suga is as lazy and sarcastic as I am.
Maybe all this teaches us is that I like people who are talented, and I like people who I can relate to. That's not rocket science at all.
-FangirlingForGood