I think that the best way to learn about what I like is to look at what I track on Tumblr.
My Tumblr (colormedaring.tumblr.com) has as little fangirling in it as possible. There's the occasional reblog of a particularly cute BTS moment or the gif set from one of my favorite ships, but usually, it's just an amalgamation of delicious food, nice aesthetics, and pretty backgrounds.
However, my Tumblr tags (and likes) are a whole different story: here lies the fangirl, hidden beneath posts about guacamole and women empowerment text posts.
I would like to preface this by saying that these tags have existed for about five years, so I don't necessarily like everything on here. However, much like looking through a person's purse, this should tell you a lot about me ( me of both past and present).
And in case any of you were wondering (you probably weren't), I never had a fangirl Tumblr account because it was
a. too much effort
and
b. my interests changed too quickly
So, without further ado, let's begin 🙂
 1. #Zalfie
Reasoning:

I don't have any excuses. I can't lie: I ship Zalfie as my real-life OTP, and I am not ashamed.
I've followed their relationship since about Vlogmas 2013, which was the first time they both daily vlogged as a couple since they were outed in August of that year.
The reason I like them so much is because they're very authentic, at least to me.
I loved the content on Zoe's channel for a long time, and I enjoyed Alfie's vlogs as well, so the fact that I like them as individual people helped a lot.
Along with the rest of the British crew, Zalfie were an essential part of my YouTube experience.
Watching them grow up (buy a house together, get Nala, buy a car, and live their lives) is really comforting to me. It's cheesy, but they give me hope that stable long-term relationships can exist despite hardships (and they've had a lot).

Do I Still Like Them?
Why Do They Matter?

Both of them try to emphasize positivity and talk about mental health.
My favorite thing about them is how they're so close to each other's families; it makes me really happy to know that those types of relationships can form so organically.
They're basically serotonin in a twenty-minute video
How can you not support them after like 3 years of daily vlogging honestly

Takeaway:  They're cute, and nothing calms me down quite like a long Zalfie vlog.
2. #5SOS / #lukehemmings
Reasoning:

I was 15, and they were cute.
Their debut album is amazing, and if you're planning to write them off, at least listen to some of their songs first (ex. English Love Affair and 18 and Everything I Didn't Say).
They have a great chemistry and dynamic (on and off stage), plus I loved how they were constantly goofing off and acting crazy.
Luke Hemmings's voice did something to my soul. That is all.
They actually performed with instruments and wrote their own music, which I thought was cool.

Do I Still Like Them?:

Not that much anymore. In 2015, I went to one of their concert tours TWICE. That's dedication.
I still like their first album and some of their second album, but I don't feel any attachment to them as a band or as people anymore (probably because of time and growth).
I'll probably try to listen to their next album on Spotify, but I'm not going to be seeing them in concert, following them on social media, buying merch, etc.

Why Do They Matter?:

They're my gateway band. From 5SOS, I found Panic! At the Disco, FOB, Tonight Alive, State Champs, All Time Low, and a slew of other bands that I love listening to now.
They're the first band I really liked, period. I wasn't obsessed with the JoBros growing up (although some of their music was amazing), so 5SOS was a lot of firsts for me.
They are bringing guitar music back to the radio, which is really important in my opinion (and for the record, they aren't like 1D but they sure are managed like it).
Takeaway: 5SOS is cool. They just got older and so did I.
3. #Agent Carter / #HayleyAtwell / #Peggy Carter
Reasoning:

Three words: MARVEL, Captain America, Feminism
Agent Carter is such a milestone for comic book media entertainment.
Hayley Atwell is such an underappreciated actress, and she deserves so much better than what she gets.
I loved her storyline in Captain America, so I was expecting a lot for this show. I was never disappointed.
I love her character development.  I love that Chad Michael Murray is in this. I love how much truth is in the situation she faces at work.

Do I Still Like Them?:

Hell yeah.
I wish this show didn't get canceled because it had so much potential.

Why Do They Matter?:

A show on a major network that is kid-friendly and supports women's rights? How can that not be important?
Peggy has to be fierce enough to take a stand in her job, but she also has to learn to let others in, which I think is a dilemma a lot of young women today can relate to.
Also, watching this show and then watching the Marvel Movies gives a lot of new insight on Tony Stark and Steve Rogers, IMO. 

Takeaway:

If you haven't watched this show, watch it. It's special.
4. #AnnaKendrick
Reasoning:

Acting? Check.
Singing? Check.
A Sense of Humor? Triple Check.
Adorable and all around awkward individual? Check.

Do I Still Like Them?:

Always and forever, most likely.

Why Do They Matter?:

Apart from the fact that she starred in Rocket Science (WATCH IT PLEASE) and Up In the Air -two life-changing movies might I add- Anna Kendrick blesses us with her wonderful voice
Her songs in Into the Woods were epic, her humor and singing and everything in the Pitch Perfect Movies was perfect, and HAVE YOU SEEN CAMP SHE'S SO CUTE
Also, The Last Five Years is one of my favorite musicals of all time. Her portrayal was truly heart-wrenching, and I think actresses like her are what make movies worth watching.
Takeaway: If you watch every Anna Kendrick movie on IMDB, you'll be a happier human being.
5. #BamBam / #Got7
Reasoning:

So I Like K-Pop. A lot.
Got7 have two things I need in any band: talent and talent.
Also, they're hilarious and goofy, which makes me love them so much.
Jackson and Mark talk to each other in like four languages.
Yugyeom is basically the platinum maknae. (aka BIAS WRECKER)
YoungJae has this amazing tone to his voice that I've never heard before.
Jinyoung is adorable.
JB is such an amazing singer and just makes you want to pay attention to him on stage.
And finally, my bias, BamBam:

He dances to girl groups.
He dresses like he's about to walk down a runway.
He's a really good dancer.
He doesn't look like he can rap, but HE CAN (in Thai too)
Speaking of, HE'S FROM THAILAND SO HE DIDN'T EVEN KNOW KOREAN BEFORE THIS.
Also, he can sing too. Just casually.

Do I Still Like Them?:
Why Do They Matter?:

They're so talented that my actual bias is all of them.
They're from like four different countries and speak so many different languages.
Chemistry.
Good Music.
HAVE YOU SEEN THEM?
Takeaway: If you like K-POP, listen to Got7. My favorite song is "If You Do". If you don't like K-Pop, I think you're letting yourself miss out on something really cool. Open-mindedness is key, and talent is transcultural.
6. #BlairWaldorf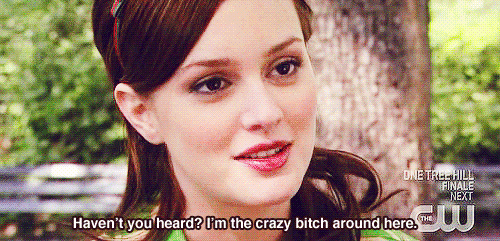 Reasoning:

Let's start this off by saying that the actress that plays her is NOTHING like Blair. At All.
Blair is a very flawed character, and that makes her endearing and entertaining.
She's terrible at times, but you've got to love her.
Her plots are epic.
I relate to Blair on some weird personal level, idk.

Do I Still Like Them?:

I finished this show ages ago, but I will always reblog a good Blair comeback when it pops up on my dashboard.

Why Do They Matter?:

Strong female character? Yup.
Showing that everyone is flawed, regardless of money and power? Yup.
Demonstrating that people can grow and become better individuals? Yup.

Takeaway: Blair is iconic. Don't miss out.
7. #BTS / #jimin/ #jungkook
Reasoning:

Their lyrics are unbelievably meaningful, especially the non-title tracks and the raps.
They are literally overflowing with talent.
They are hilarious and cute and have one of my favorite group dynamics ever.
Their dancing gives me life.
English. Covers.
They are in a completely manufactured industry, but still, manage to write their own songs and produce them ?!!?!?
You can't keep track of the members with hair colors.
J-Hope: Raps, sings, and DANCES LIKE A GOD
RM: His lyrics are so devastating I can't
Jin: Am I the only one that finds his dad jokes funny?
Suga: BIAS. WRECKER. Agust D. Raps better than anyone I know and manages to write/produce most of BTS's discography. Also, his gummy smile.
Jimin: ah, my first bias. His singing is impeccable, but what I love about Jimin is his dancing. He is the most graceful human being I have ever seen, and his hair touching habit thing is really cool.
V/Taehyung: Can my bias just be the maknae line? V is like the younger brother I've always wanted. He's a lot like me personality wise, and I think the range of his voice and his nature allow him to really shine in this group (STIGMA ANYONE?)
Jungkook, aka the Golden Maknae: My ultimate bias. What can't he do? Sing, dance, rap, girl group dance, run, arch (perform archery?), imitate people, have muscles the size of jimin's face, smile like a bunny….

Do I Still Like Them?:
Why Do They Matter?:

Their music saves lives, and I wish I wasn't being serious.
They are changing what it means to be an idol by addressing mental health and homosexuality and all these huge important topics that South Korea tends to sweep under the rug.
They work all year round, with barely any breaks.
They just have something about them that makes them compelling to watch and listen to. It's amazing to watch these guys grow from emo and hip-hop to sexy dancing and iconic choruses.
They help bring the rest of the world a little closer to the world of K-Pop.

Takeaway: Listen to BTS. Just do it. If you ignore everything else on this list, that's fine as long as you take a half an hour and watch a few of their videos. [Look out for a post on them soon :)]
8.  #CaptainHook
Reasoning:

I'm not talking about the weird villain in Peter Pan. Well, I guess I kind of am.
I'm referring to Killian Jones, the best example of character development ABC has done in a while.
He starts off being super evil and cunning, but eventually falls in love with Emma (in Once Upon a Time), and he realizes that he doesn't want to be a villain anymore.

Do I Still Like Them?:

Yes, but I'm not caught up on the new season.

Why Do They Matter?:

I'm a firm believer that what you watch really shapes how you perceive yourself and others.
So when a show introduces a character that is dripping charisma and is that one character that everyone loves even though they SHOULDN'T, what the writers choose to do really can influence the events of the show.
Killian's inner struggle to be a good person despite the fact that he's supposed to be a villain speaks volumes about breaking away from stereotypes and letting your consciousness and your morals guide you.
Takeaway: Killian Jones wins the award for best character development in a show watched by millions of easily impressionable children and teenagers.
9. #CaptainAmerica / #Chris Evans
Reasoning:

Chris Evans can ACT. No matter what type of character he's trying to portray, he manages to do it well.
Before We Go was super cute, even if I didn't like the ending.
Captain America just has a good plot and good acting and PEGGY CARTER. Also, I think that Captain America's inner struggles are some of the most interesting to watch in the movies.

Do I Still Like Them?:

Yah, but I was never obsessed in the first place.
Captain America and Marvel will always be cool movies.

Why Do They Matter?:

Superhero movies tell us a lot about society. Really, we should try to look into the plot of them more. I was reading an article about how Civil War warned us about the 2016 election, and there's always a slew of hidden messages behind all of the hard choices the superheroes end up making.
Good acting deserves to be appreciated.

Takeaway: Chris Evans is a good guy, and Steve Rogers has a lot of issues.
10. #captainswan/ #onceuponatime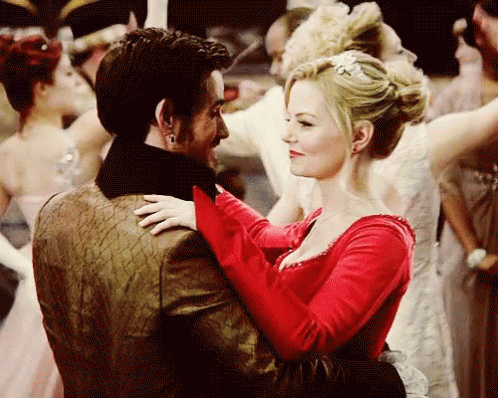 Reasoning:

It's a good, albeit confusing show.
I like this couple, along with Belle and Rumple, because of the complexity of their relationship.
She's literally like his beacon for hope, how can anything be cuter?

Do I Still Like Them?:

Yes, but the show isn't centric to their relationship, so the acting on those parts can seem like of overly sentimental IMO.

Why Do They Matter?:

The person who introduced me to OUAT was my neighbor, who is a full five years younger than me.
While a lot of people who watch this show are my age or older, there are a lot of kids ages 8 to 14 watching this. They need to know what a healthy relationship looks like (captainswan), and what to do if you're in a toxic relationship (Belle and Rumple).

Takeaway: It's just a tv show, but what they say and do matters. Also, if you're going to watch it, be prepared for a LONG list of characters.